Prosegue la gettonatissima serie di articoli erotici/softcore che già vi ha deliziato nel recente passato, stavolta ci occupiamo degli attori/delle attrici australiani/e. Signorine? Ce n'è anche per voi.
Se i british possono essere bruttocci in alcuni casi, eccezion fatta per quel popò di figliola di Kaya Scodelario, gli australiani puntano forte sulle esportazioni di alta qualità. Grandi, grossi e muscolosi, biondi, occhi azzurri, sembra di vedere una squadra di rugby league. Per non parlare poi delle signorine, con Yvonne Strahovski in testa.
Mi scuso per come apparià l'articolo nel blog, non è proprio il massimo.
Per le signorine.
– Andy Whitfield (Spartacus)
– Anthony LaPaglia
– Jesse Spencer (House)
– Alan Dale (Ugly Betty, OC, Lost)
– Dominic Purcell (Prison Break)
– Julian McMahon (Nip/Tuck)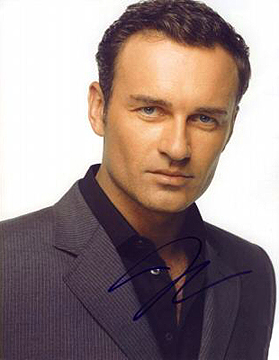 – Ryan Kwanten (True Blood)

– Simon Baker (The Mentalist)

– Chris Egan
– Alex O'Loughlin

Per voi porci.
– Emilie de Ravin (Lost)
– Yvonne Strahovski (Chuck)
– Melissa George
– Toni Collette (United States Of Tara)
– Samantha Noble (Harper's Island)
– Anna Torv
– Poppy Montgomery(Without a Trace)
– Rose Byrne (Damages)
– Rachel Griffiths (Brothers & Sisters)
The following two tabs change content below.